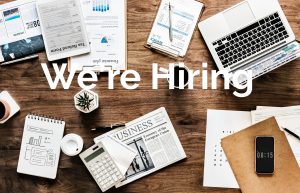 Account Executive/Media Consultant
Are you passionate about technology, media and communications, and want to work with Australia's fastest growing startups and international technology brands?
This may be the role for you.
Kicker Communications is a strategic communications consultancy that works with some of Australia's most exciting innovation-focused organisations. 
We are seeking applicants with experience of tech PR for the position of Account Executive/Media Consultant to work with our growing team, focusing on enterprise and B2B technology clients. The role can be based in either Sydney or Adelaide, with the opportunity to work from home. 
The job
No two days will be the same, but the position involves:
●    Supporting global enterprise tech firms, startups and awesome corporate clients to tell their story to a local and global audience
●    Pitching stories to tech, news, and business media
●    Implementing communication strategies, from research to media relations
●    Writing and approving content, social and online media posts, and other communications materials
●    Supporting the development of content that will help drive clients' business and organisational goals
●    Working closely with our directors while building your own management and communications skills
The candidate
We are looking for someone with at least 1-3 years' experience as a PR or communications professional, and be comfortable working across enterprise technology, startup and corporate environments. 
The opportunity to work with a great team helping industry-leading clients and an attractive remuneration package awaits the right candidate.
If you're interested, drop us an email – people@kickercomms.com – and include your resume, cover letter and details of why you want to work with Kicker Communications.
Working with Kicker
At Kicker, we believe in supporting you to do your best work, while living your best life. Our flexible/agile working model gives you control over your own schedule, and focuses on outcomes, not time spent at a desk. We provide learning and development opportunities, as well as ongoing on-the-job training.
Kicker's working environment celebrates creativity and diversity, both of thinking and of background. We encourage people of all backgrounds, identities, beliefs, and abilities to apply to work with us.