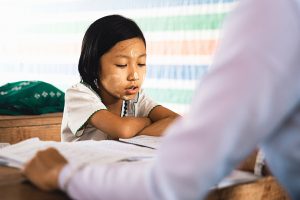 Running late to work every morning, walking in a business meeting with crumbs in your hair, or snot on your shirt and having to leave work early to pick up your sick baby from daycare. It's easy to see why for many people, especially women, having kids and becoming working parents is the ultimate killer career move.
I'm the typical Gen Y professional – ambitious, career-driven, go-getter but also a self-entitled narcissist with very high expectations of what my life should look like. Members of Generation Y (also known as Millennials) were born between 1980 and early 1990s. They make up the fastest growing segment of the workforce in 2010s with numbers estimated as high as 80 million or more.
Working parents: an "inconvenience"?
For many employers, having a pregnant staff member is an inconvenience – regular doctor appointments, several sick leaves, dealing with baby-brain on a daily basis for nine months, not to mention the "hassle" of looking for a maternity leave cover. I get it!
Moreover, no matter how we want to look at it, newly married women, women of childbearing age or new mums with underaged kids are often perceived as a risky hire. And these biases aren't limited to women, but new dads also face some of the same challenges.
The reality is having kids can boost your career in ways you never felt was possible. And for employers, the new parent with the underaged kid can turn into a valuable asset for your company. Professionals who are also parents go through an accelerated upskilling process, all of which are valuable, transferrable skills for their careers. Here's why.
Efficiency
A single word, yet a powerful/meaningful one for professionals with kids, that can easily become their life-motto. Parents turn into efficiency-machines who have the ability to get so much done within 24 hours, every.single.day!
Juggling school/daycare drop-offs and pick-ups, business meetings, preparing meals for the family, meeting this harsh deadline for a client, feeding and bathing the kids, taking care of house chores, maintaining a decent social life. Parents do it all.
Being efficient means to master the skills of multitasking, prioritising, time-management and being able to work (or function) under pressure. Transfer those skills into the workplace, and you'll see your career flourish.
Political progress
Speaking of multi-tasking, Greens Senator Larissa Waters made the news in May 2017 for being the first woman to breastfeed her two months old baby in Federal Parliament. Rules were changed in 2016 to allow mothers to feed their children in the chamber. This is a very good example of how women with underaged kids can make it work for their career if they want to. Having a newborn doesn't necessarily mean you have to put your career on the back-burner, unless you want to.
A US study indicates that over the lifespan of a 30-year career, women with children outperform childless workers at nearly every stage of the game. Kids, it seems, are the ultimate efficiency hack.
To put it bluntly, working parents get shit done.
Negotiation skills
No single-day professional training about negotiation skills compares to how a toddler can turn you into a negotiation expert in no time. To fully master negotiation skills, you need practice. And boy, you get to practice a lot with a toddler!
Convincing a toddler who has her mouth clamped shut, to eat her greens, getting her out of her bath when she's still busy eating the bubbles in her bathtub, putting her to sleep after reading 8-15 bedtime stories is hard work to say the least! But on the upside, applying these negotiation skills in the workplace to secure additional budget from a client, negotiate an exclusive with a journalist or find middle ground with a client about the scope of work, all become a walk in the park!
A toddler also teaches you to identify non-negotiable situations. Parents are quick to learn that the best strategy to cope with a distraught toddler tantrumming on the floor of a supermarket/pavement/kitchen – you name it, is to ignore and walk away.
While it's unlikely to have adults throwing fits in the workplace, there are situations in a professional environment that create a cut-throat work culture, kill morale and turn out to be a complete waste of resources.  Working parents can be very perceptive of these situations that are not worth the attention, time or energy and they become very good at letting go when faced with these challenges.
Problem-solving
There's always something happening with toddlers. Either they get sick, have a fall, drop their toothbrush in the toilet (intentionally), have a taste of some pet food, teething pain amongst others. Parents don't have time to dwell on problems when it comes to their kids. They have a solution for everything. They are problem solvers.
Resourcefulness is highly sought after in the workplace because nobody likes to be bothered by tricky situations. All employers want a team that is capable to think on their feet, come up with solutions to problems and making (good) decisions.
In order to be in the right frame of mind to act quickly and solve problems, it is important to be able to take emotions out of the equation. It takes resilience to do that, and there's nothing quite like parenthood to build one's resilience and take the problem-solving skills up a notch. Or two.
Parenthood is a tough gig. Working parents constantly face difficulties and can feel discouraged sometimes. With kids come unexpected changes and challenges, whether it's finding out your toddler has a speech delay or that he's terrified of the monster under his bed. While parents feel for their kids, they are also quick to act on the issues to try to solve them.
Applying those skills in the workplace leads to increased productivity and significantly lowers the damage of any problem that may surface.
Reality check
Most importantly having kids prompts you to re-evaluate life and what really matters. This complete change in how you view the world, this shift in perspective can lead to a much more fulfilling career.
In typical Gen-Y fashion, for years I've been stressing over work, always striving for that next promotion or pay rise and it was a common occurrence for me to run out of steam, both emotionally and mentally. Needless to say that it was affecting my work.
However having kids gives perspective and a whole new outlook on life. Working parents easily discern what's worth stressing over and what's not, which in turn makes them a lot more productive at work. Children bring so much joy to their parents, they are a reminder that the world is a beautiful place and that the beauty of life is in the little things.
When this positive outlook rubs off on colleagues, everyone benefits from it and employers re likely to see a boost in performance.
Photo by Peter Hershey on Unsplash