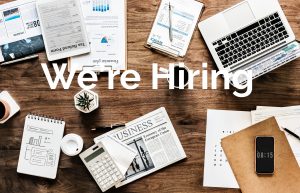 Media Adviser – permanent full-time:
Do you have passion for tech, writing and want to work with Australia's fastest growing startups and international brands? This may be the role for you.
Kicker Communications is seeking applications for the position of Media Adviser to work in its passionate team of tech and media writers and professionals.
We are looking for someone to join our Sydney team, with at least 5 years' experience as a journalist, media or communications professional.
No two days will be the same, but these are some of the things you'll be getting stuck into in this position:
● Supporting startups, global tech firms and awesome clients to tell their story to a local and global audience
● Implementing communication strategies, from research to media relations
● Writing and approving content, social and online media posts, and other communications materials
● Supporting the development of stories that make an impact to your clients' business
● Deciding which songs to sing at Kicker Karaoke nights
Flexible working conditions and an attractive remuneration package awaits the right candidate.
If you're interested, drop us an email – people@kickercomms.com – and include your resume, cover letter and details of why you want to work with Kicker Communications.